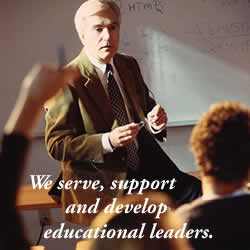 Political Action Committee
USA, in cooperation with other organizations that are committed to improving Kansas public education, has a political action committee. The purpose of the PAC is to endorse and support candidates who realize the importance of public education and will support efforts to improve it. The name of the educational political action committee is Educating All Children in Kansas Political Action Committee (the E-PAC). The Committee is politically nonpartisan.
The purposes of the Committee are:
To promote and strive for the improvement of government by individuals interested in the education of Kansas school children by encouraging them to take a more active and effective part in governmental affairs.
To encourage individuals interested in public schools to understand the nature and actions of their government as to important political issues and to be aware of the qualifications of elected officials and candidates for elective office in Kansas.
To protect, encourage and support the public education enterprise system by encouraging members and others to participate in the political process.
To encourage qualified candidates to seek elective office.
To assist public school patrons, educators and boards of education members to be more involved in effective political action and in carrying out their civic responsibilities.
To receive contributions and to expend the monies so contributed to assist, by means of direct financial contributions, candidates for elected offices, political action committees and others whom it is believed are in general agreement with the objectives and purposes of this committee.
To solicit funds for these purposes by mail, by personal contact and by any other lawful means.
To do any and all things necessary or desirable for the attainment of the purposes stated above.